Bars in Connaught Place you should visit for a good time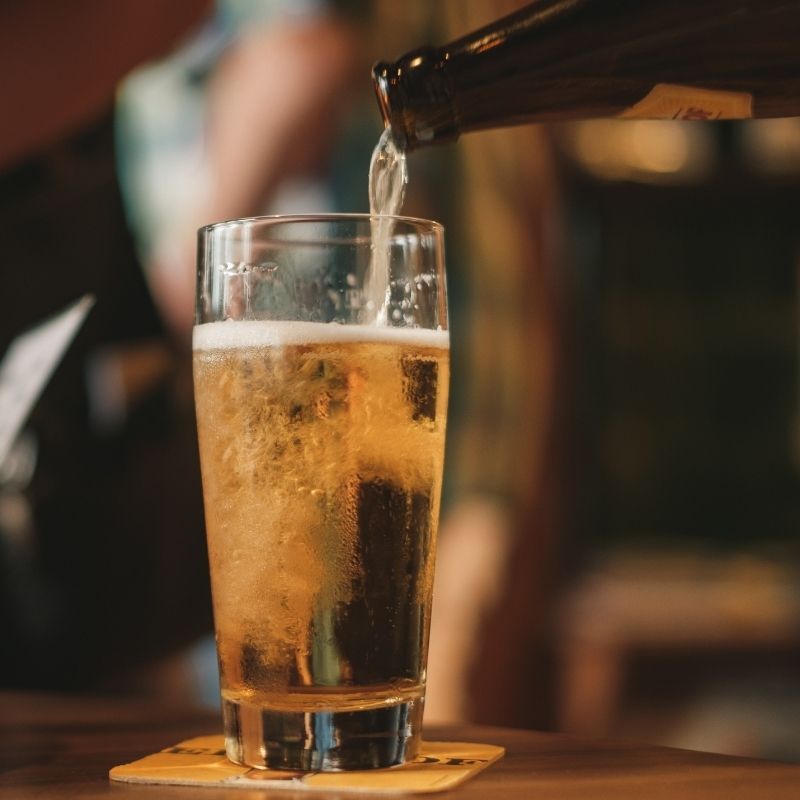 Delhi and alcohol are an eternal love affair. Come Friday night, and Delhiwalas dress in their best to line up outside the city's fanciest bars. And if you're looking forward to a quintessential Delhi drinking experience, the bars at Connaught Place come highly recommended. Here we list some of the most popular.
8 bars in Connaught Place that all partiers must visit
An all-time favourite, My Bar Headquarters is one of Delhi's friendliest bars. The quirky vibe of the bar is characterized by red brick walls and a metal warehouse-like ceiling. Their impressive range of malts, wines and beers includes most brands. The food is yum too. Order their Mexican Pizza, BBQ Chicken, Chicken Lollipop, Lemon Chicken, Seared Grilled Fish Fillet, and Grilled Chicken Steak.
Or: N 49, 2nd Floor, Number 1 Radial Road, Near Dominos, Connaught Place, New Delhi
Image Courtesy: explorer_musafir/Instagram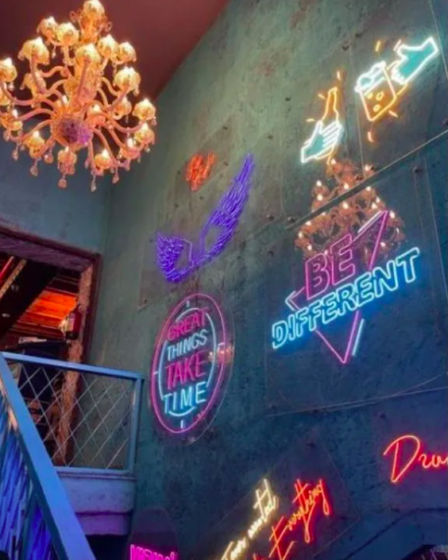 This popular bar offers indoor and rooftop seating. They are famous for their amazing cocktails. The resto-lounge is spread over two floors and offers beautiful views of the bustling Connaught Place. Founded by restaurateur Priyank Sukhija in 2015, the bar is filled with a vintage yet hopping vibe. One of their most popular drinks is the Ace of Swords in Love. If you have a sweet tooth, you'll love their My Passion. For those with a desi palette, the classic Kala Khatta LIIT is excellent. For snacks, try their Tandoori Aloo.
Or: G-72, Radial Road Number 2, Block G, Connaught Place, New Delhi
Image courtesy: shutterxsound/Instagram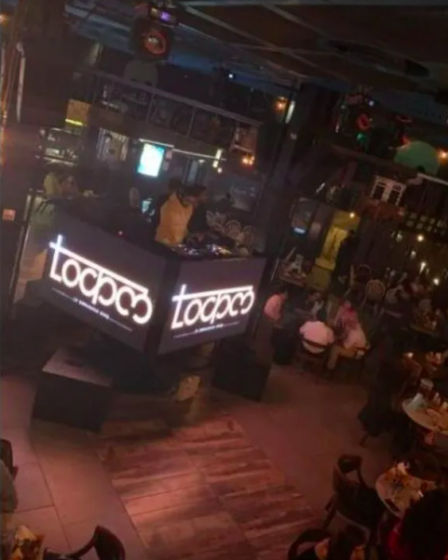 Featuring classic wooden furnishings, this retro-themed bar is also an affordable option on this list. The bar pays a beautiful tribute to Delhi by displaying framed photographs of the many heritage monuments that Delhi is home to. Buzzing with loud music played by their resident DJ, Local is perfect for party goers. Popular items on their menu include Kick-Ass Honey Chili Potato, Chicken Tikka Masala, Pasta Alfredo, and Cheese Loaded Nachos.
Or: Exhibit Hall No. 11, Ground Floor, Atmaram Mansion, KG Marg, Connaught Place, New Delhi
Image Courtesy: flavors_of_food/Instagram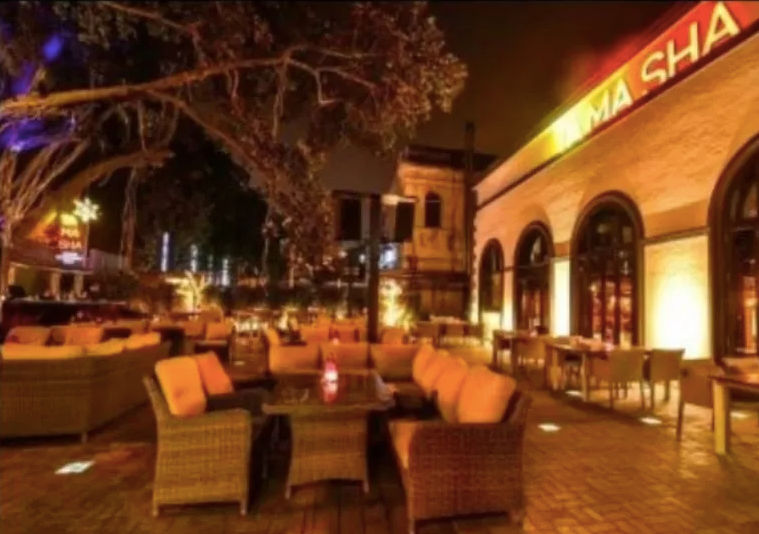 One of Connaught Place's most sought-after bars, Tamasha has five distinct seating areas, including a courtyard, ground floor, first floor, backyard and towering rooftop. Tamasha is perfect for enjoying an evening with your friends with savvy cocktails and delicious music. One thing that will surely catch your eye in this bar is the truck bar that looks like Optimus Prime from Transformers. Next door is their peaceful Sheesha Lounge. Dishes like Jack Daniel Dal Makhni and Vodka Chicken Biryani will leave you intrigued. Try their Spicy Chicken Dim Sums and Beer Amritsari Fish Steak.
Or: Anand House, A 28, KG Marg, Connaught Place, New Delhi
Image courtesy: tamashadelhi/Instagram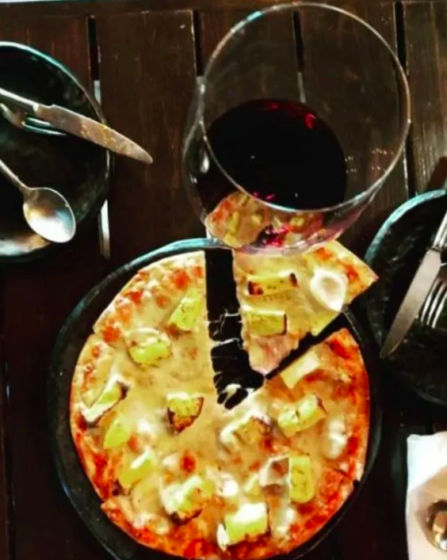 Whether it's their interesting cocktails or their mouth-watering food, Farzi Cafe will not disappoint. Mix that with great music and live performances, and you have the perfect weekend for you. The lively bar creates a fusion of Indian and international flavors using molecular gastronomy. The modern Indian bistro at the House of Jiggs Kalra is especially crowded on weekends. Popular dishes include Chilli Pork Chops, Guntur Chilli Chicken, Farzi Lamb Chops, Stir Fried Shrimp Tempura, and Stir Fried Noodles with Pepper Sauce.
Or: E-38/39, Rajiv Chowk, Inner Circle, Block E, Connaught Place, New Delhi
Image Courtesy: landscapeoffood_rini/Instagram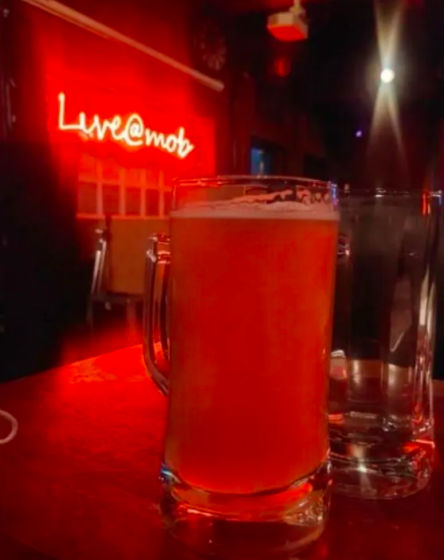 Ministry of Beer will impress you with its bold and beautiful Steam Punk themed interiors. The gastropub offers a good mix of indoor and outdoor seating. You'll have a fantastic time at their microbrewery if your idea of ​​fun is drinking a few pints of freshly brewed beer, followed by dancing until your toes allow it. As for their menu, try Palak Patta Cheese Chaat, Quesadilla, Mutton Rahra Lukmi, Butter Chicken Tart, Thai Herb Cigar Rolls and Amritsari Snapper fry.
Or: M-43, Connaught Cir, Shankar Market, Block M, Connaught Place, New Delhi
Image courtesy: travellers_thebackpacker/Instagram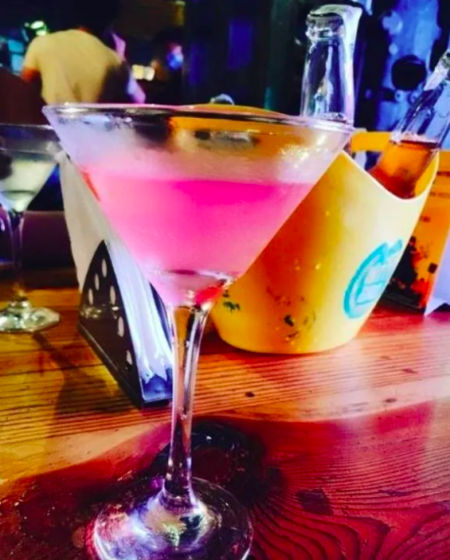 What's remarkable about Junkyard Cafe are its quirky interiors, which feature furniture made from recycled and unwanted materials. You would be greeted with a riot of color as soon as you entered the cafe. You would feel like you are entering an art gallery. And that's not all. They have great live music, lip-smacking food and an impressive range of liquor. The café also has a well-lit terrace that promises a memorable outdoor dining experience. Their fresh fruit concoctions must be tried. To start, order their Bhatti ka Murg and Chicken Tikka Bruschetta.
Or: N Block, 90,91,93, 2nd Floor, Connaught Cir, Mc Donalds, Connaught Place, New Delhi
Image courtesy: _draftfirst/Instagram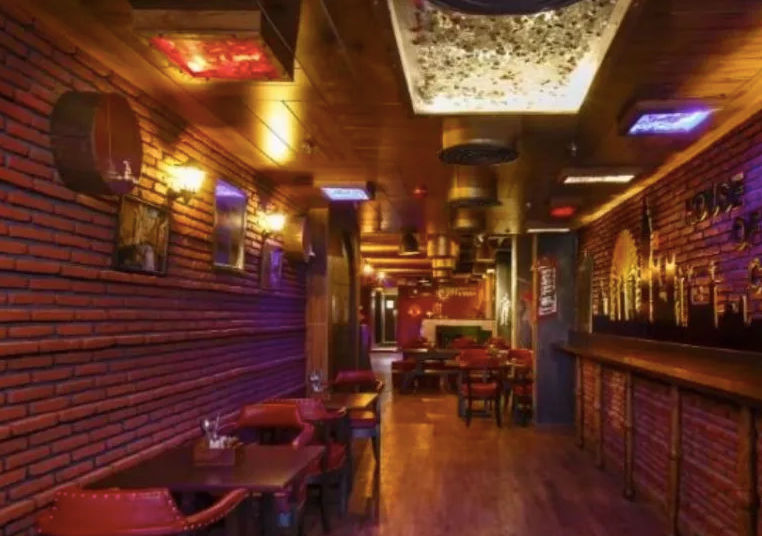 A British-inspired gastropub, the House of Commons is synonymous with good vibes. They organize live music sessions and screenings of live sports matches. And of course, you can dance all you want to their groovy music. You will love their Veg tandoori platter and their pizzas. If you're not looking forward to getting drunk, just order their popular Hide and Seek Shake with their Brownie Cheesecake. It is divine.
Or: No. M 39 Second Floor, Connaught Circle, Opposite Shankar Market, Block M, Connaught Place, New Delhi
Image Courtesy: Zomato