BML opens a community park in HA. Dhidhdhoo as part of a community fund initiative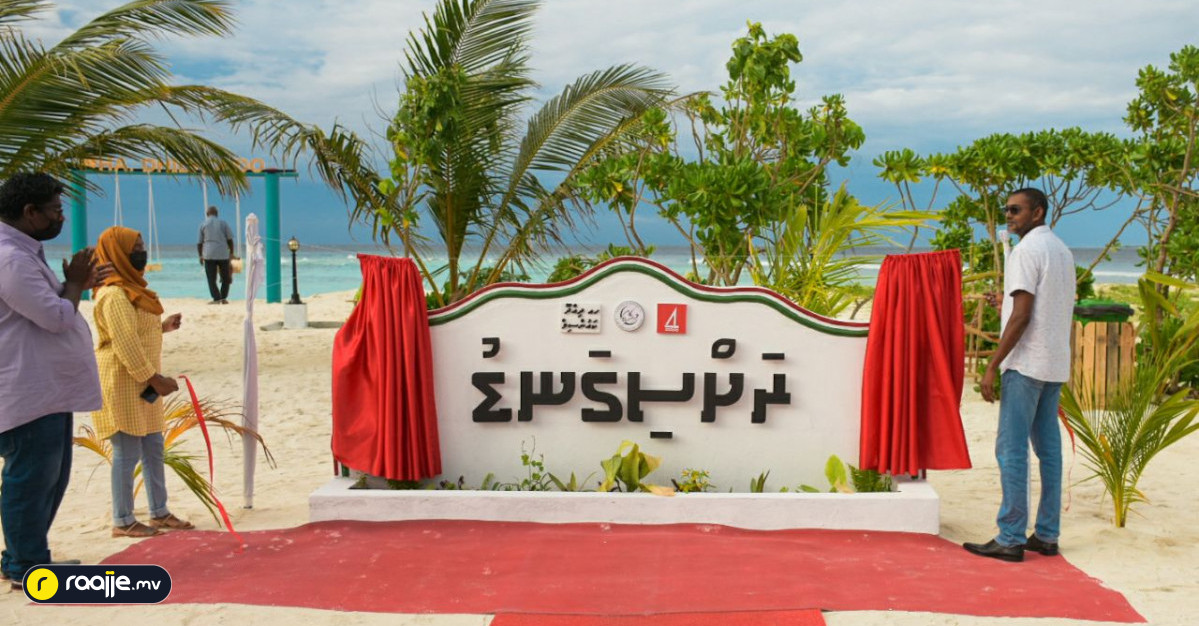 As part of its Community Fund initiative, the Bank of Maldives opened a community park on Dhidhdhoo Island on Haa Alif Atoll.
The island-based NGO that submitted the winning proposal, Middle Sports Club, opened the community park on Saturday.
In an effort to establish a space for the community to come together for their leisure time and strengthen bonds within the community, the park was created near the beach.
The park has barbecue facilities, lounge areas and an outdoor library.
Nashwan Ibrahim of the Middle Sports Club expressed hope that the park will become a space to create "lasting memories".
"Dhidhdhoo has the largest population in the atoll, but there are very few places where we can congregate for recreational activities. We decided to ask the BML Community Fund to develop this park in order to change that, for the benefit of our community. With barbecues, seating, swings and an outdoor library, we hope this park becomes a space to create lasting memories.
Nashwan Ibrahim of the Middle Sports Club.
The community fundraising campaign aims to empower individuals to contribute to society by leading sustainable community projects across the Maldives.
BML has supported initiatives benefiting communities on 55 islands so far. The bank thanks individuals and NGOs for their ideas and tireless work to bring projects to fruition, even in the face of the ongoing Covid-19 pandemic.
Bank of Maldives will award 50,000 MVR to projects selected under the Community Fund initiative in the areas of education, environment, sports and community development. One million MVR is awarded each year.
Five winning proposals are selected during each quarter.