Boris Johnson admits misleading MPs by claiming Roman Abramovich faces sanctions in humiliating raid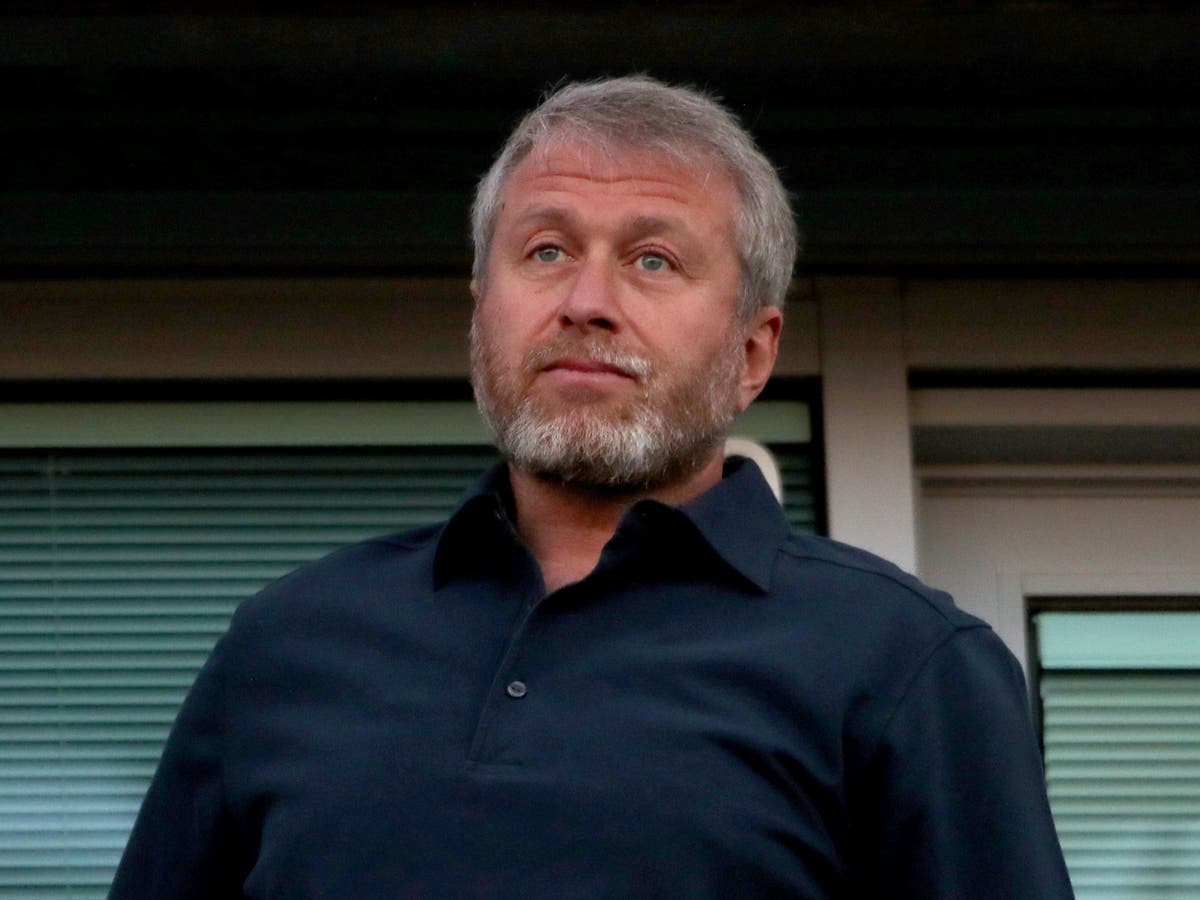 Boris Johnson has admitted he "misspoke" after telling MPs that Russian billionaire Roman Abramovich was "already facing sanctions".
Downing Street has said the Prime Minister will correct the parliamentary record after mistakenly including the owner of Chelsea FC among those affected by the government's retaliatory measures against Russian interests.
The prime minister planned sanctions against five Russian banks and three wealthy Russian individuals in response to Vladimir Putin's military incursion into Ukraine, but Mr Abramovich was not on the list.
Asked by Labor MP Margaret Hodge why Mr Abramovich and others had not been targeted, Mr Johnson said 'Abramovich is already facing sanctions' – sparking claims he had induced the Room in error.
Labor MP Chris Bryant said the Prime Minister's claim was "false" and challenged him to "correct the record" quickly to clear up any confusion.
Asked about the remarks in the Commons, Mr Johnson's official spokesman said: 'The Prime Minister misspoke', before clarifying that the file would be fine with parliamentary authorities.
Ms Hodge had told MPs she had received legal advice that there were 'serious loopholes' in the sanctions legislation which would allow many 'Putin insiders' to escape financial sanctions.
Prior to the correction to No 10, Mr Bryant raised a point of order in the House of Commons. "The Prime Minister said that Roman Abramovich had been sanctioned. As I understand it, that's not true," he said.
The senior Labor MP, chairman of the standards committee, added: 'I'm sure the Prime Minister was completely inadvertently giving the wrong indication. It would be helpful if he could fix the record.
Responding to Mr Bryant's request to correct the record, Commons Speaker Sir Lindsay Hoyle said: 'If a correction is needed I am sure it will be made.'
Government sanctions were described as 'weak' by MPs moments after they were announced by the Prime Minister on Tuesday.
Tom Tugendhat, Conservative chairman of the House of Commons Foreign Affairs Committee, said: "They are not the biggest banks. I would like it to go much further and much faster.
In addition to hitting major Russian banks and three individuals, the government has also pledged to punish members of the Russian parliament who voted to recognize the independence of breakaway areas of Ukraine.
Meanwhile, Mr Johnson has signaled that Russia is set to be stripped of hosting this year's Champions League final following the 'new invasion' of Ukraine.
The Prime Minister told MPs there was 'no chance' of hosting football tournaments in a Russia which is 'invading sovereign countries'.