Boris Johnson promises eight new factories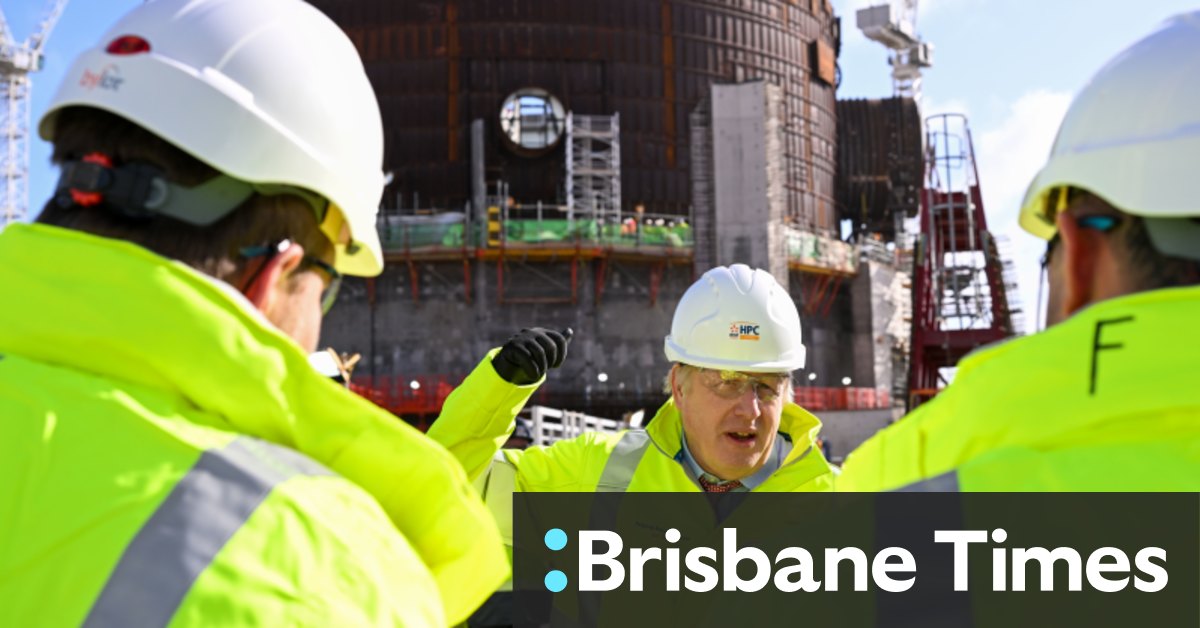 The process of creating nuclear electricity does not cause greenhouse gas emissions but does produce hazardous radioactive waste that must be stored. Support for nuclear power is divided even within the climate and environmental groups, but retains bipartisan support in England.
In Scotland, however, it is fiercely opposed. Energy Secretary Michael Matheson accused the Conservative government of being 'wrapped up in the nuclear lobby' and called for renewables to fill the gap in energy supplies for homes and businesses.
Loading
Britain's first nuclear power station in a generation, Hinkley Point C, is currently under construction but is not expected to be completed until at least 2026. The country has a poor recent record of delivering such projects, which can take more than a decade to build. Blair's Labor government presented plans for a new generation of reactors in 2006.
The European Union depends on nuclear energy for a quarter of its electricity and a higher proportion of baseload electricity. There are 103 operating nuclear reactors in 13 countries in the 27-nation bloc, providing half of all low-carbon electricity.
Energy experts have warned that although there is a substantial degree of transmission infrastructure in Western Europe, much greater investment is needed.
A new body, called Great British Nuclear, will be launched to boost the UK's nuclear capacity, with the hope that by 2050 up to 24GW of electricity will come from this source, or 25% of demand projected electricity.
The focus on nuclear energy could provide up to eight new reactors to be built on existing sites. The UK has eight designated nuclear sites at Hinkley, Sizewell, Heysham, Hartlepool, Bradwell, Wylfa, Oldbury and Moorside. North Sea gas projects will also be accelerated to provide a stopgap until green programs come online.
Media speculated earlier this week that the government might offer free electricity to families living near new nuclear power plants. Britain will also work with other countries to accelerate work on advanced nuclear technologies, including Small Scale Modular Reactors and Advanced Modular Reactors.
Greenpeace UK, commenting on the plan, said there was no way new power stations would be ready in time to solve the climate crisis and high energy prices.
A recent nuclear project in Finland has experienced huge construction delays and is not expected to start power generation until July.
In 2005, when construction began, Finland was the first Western European country in 15 years to order a nuclear reactor. It was supposed to be ready in 2010 and cost over $6 billion.
Britain's only other current nuclear project, Sizewell C, will only be ready for production by 2034, if there are no future delays.
"Nuclear power is not the solution to our climate crisis and will drive up our bills," said Caroline Jones, campaigner at Greenpeace UK.
Get a grade directly from our foreigner correspondents on what's making headlines around the world. Sign up for the weekly What in the World newsletter here.