Boris Johnson re-commits to a UK-India trade deal by October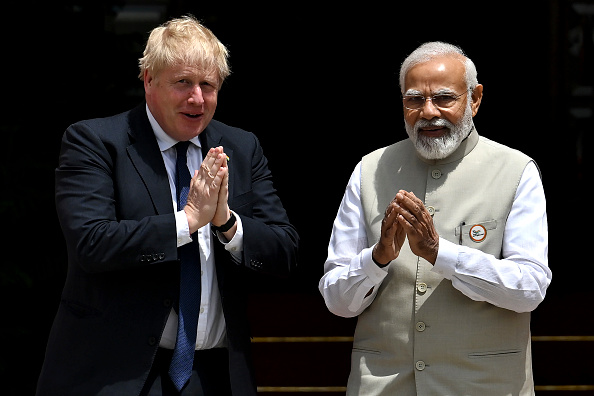 Monday July 04, 2022 8:08 p.m.
Boris Johnson has confirmed the UK plans to sign a post-Brexit free trade deal with India by October as negotiators prepare for a fresh round of talks this month.
The Prime Minister told MPs today he was aiming for the deal to be done by India's Diwali holiday, as he doubled down on a promise made during his trip to New Delhi in April.
British government negotiators will travel to New Delhi this month to relaunch formal talks and discuss issues such as India's big hurdles to financial services firms in the City of London.
The UK is also trying to get India to remove its 150% tariff on Scotch whiskey and other trade barriers on goods such as British-made machinery.
A senior source at the Department for International Trade (DIT) said it was "a good sign" that the Indian government last year eased trade barriers to foreign insurance companies, allowing them to increase the amount they can invest in the country.
"India has traditionally had a protectionist services economy – this is nothing new," they said.
"But the fact that they are already moving in the right direction in areas such as the insurance sector shows that there is real momentum on services and that a deal can be struck."
Achieving a deal with India, the world's sixth-largest economy, is seen as a major prize for the UK after Brexit, but Prime Minister Narendra Modi failed to make trade deals a priority during his reign of eight years.
However, India's recently signed economic and trade agreement with Australia has raised hopes in London that Modi is now seeking to break down international trade barriers.
It has been suggested that the recent slowdown in India's economic growth may have changed attitudes within government about the need to embrace international trade more.