Boris Johnson says Covid data 'still ambiguous' on vaccine protection as new cases continue to rise
3 min read
Boris Johnson said he was still unable to confirm that the final leg of the roadmap will take place on June 21, saying data on the Delta variant "is still ambiguous."
The prime minister said there is still "nothing in the data at the moment that means we cannot move forward with step 4" of lifting restrictions on coronaviruses, but he was also unable to confirm that vaccination rates are now sufficient to prevent an increase in hospitalizations and deaths in the face of increasing Covid cases.
In his first public comments in almost a week, Johnson said "we just need to give it a little more time." The latest data shows that Covid-19 cases have increased by more than 30% in one week.
Health Secretary Matt Hancock delivers a speech today praising the accomplishments of those involved in the vaccine rollout after the NHS moved up to giving a first dose to 75% of all adults British.
The government yesterday reported zero Covid deaths for the first time since the start of the pandemic, prompting Tory MPs to urge Johnson not to delay the removal of new measures.
Speaking in Downing Street this midday, the Prime Minister said: 'I don't see anything in the data at the moment which means we cannot move forward with the fourth stage of the opening on the 21st June.
"But we have to be so careful because there is no doubt that the ONS (Office for National Statistics) data on infection rates is showing an increase.
"We always knew this was going to happen. Remember, we've always said that the unlocking measures we took would lead to an increase in infections.
"What we need to determine is how well the immunization program has protected enough of us – especially the elderly and vulnerable – against a new wave."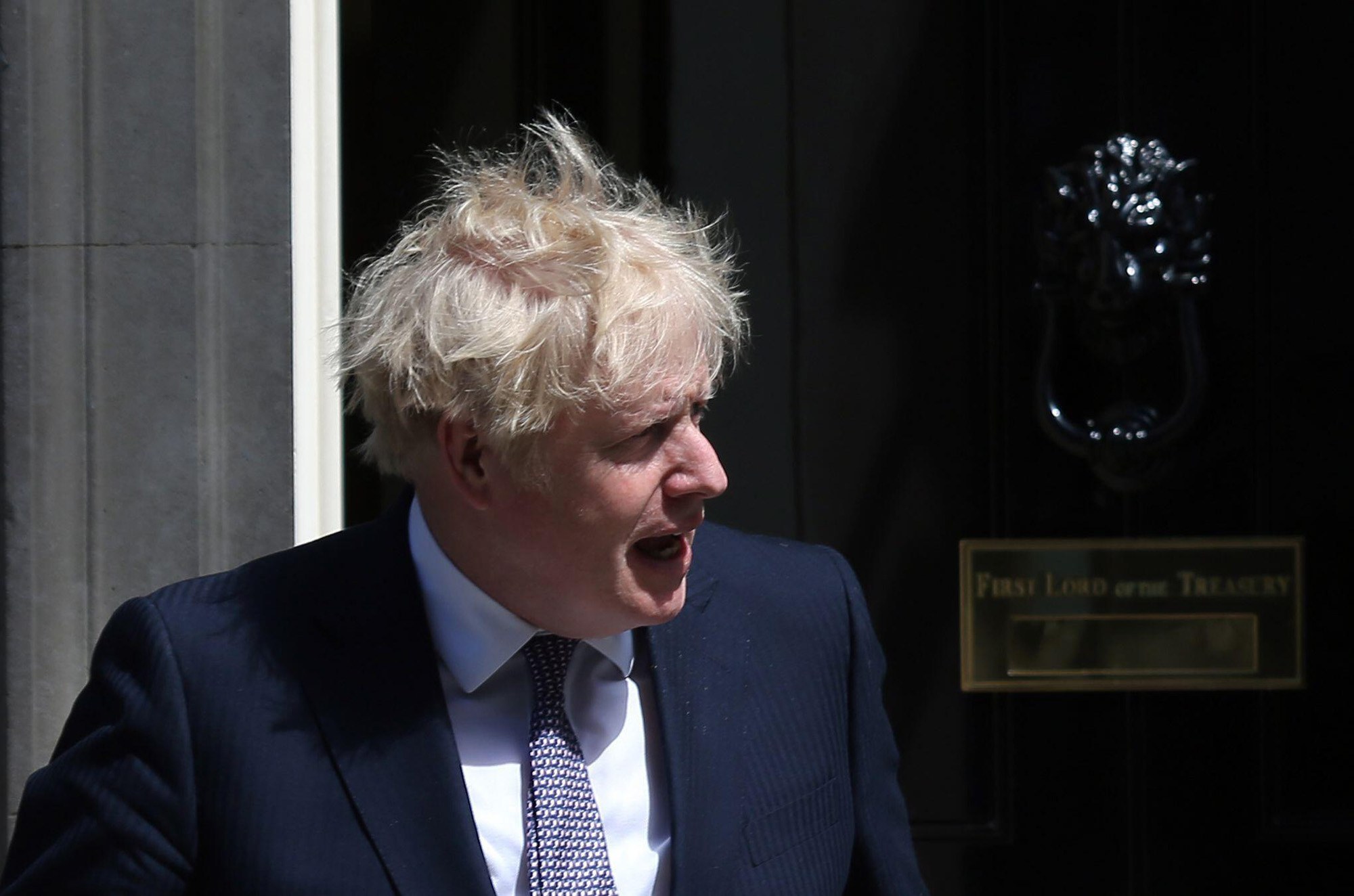 He added: "There, I'm afraid, the data is still ambiguous and so every day we have long sessions where we query all the data, we look at all the different models.
"And the best the scientists can say at the moment, in their advice, is that we just need to give it a little more time."
Testing is stepped up in Blackburn with Darwen as the Borough of East Lancashire recently overtook Bolton as England's top Covid hotspot, with an infection rate of 436.2 cases per 100,000 people, with 653 new cases in the seven days prior to May 28.
People without symptoms who live, work or study in areas with postal codes BB1 and BB2 are invited to take a PCR test in one of the five new mobile test units, while teams also go door-to-door. door with test kits.
Local Director of Public Health Prof Dominic Harrison said: "We believe Blackburn with Darwen is about seven to 10 days behind Bolton in terms of rate hikes, so it's encouraging to see their rate d infection start to decrease.
"With all the engagement work and surge testing we are doing in the areas of Blackburn where we have first identified cases of the worrying variant, we hope that within the next week we can take control as well. of our case rates. "