Boris Johnson's Conservative Party Conference Speech – Panel Verdict | Justine Greening, Ellie Mae O'Hagan, Simon Jenkins, James Johnson and Nesrine Malik
Justine Greening: the Prime Minister must now combine rhetoric and action
Boris Johnson came to Manchester with the need to move beyond the idea of ​​'taking it to the next level' and find a way to craft a clear plan. He acknowledged that the talent is evenly distributed across Great Britain, but not the opportunities. It is clear that he understood that leveling is the greatest project a government can undertake.
Few will dispute that investment in regional infrastructure and skills is long overdue. He is correct that businesses can do even more to play their part in recovering Britain from Covid. If Johnson's speech becomes a watershed moment for more companies to better understand their need to play a larger role in the upgrade, he will have achieved something important.
Many companies are already rising to the challenge, such as those that work with schools, in the case of the cooperative itself running them – for example, the Co-op Walkden academy outside of Manchester which I visited today ' hui – and many other companies are actively working to expand their opportunities to new places and new people.
It's a welcome step to see the announcement of a leveling bonus for teachers in less privileged communities, but it must be the start of a much deeper and broader government plan. This challenge was made more difficult by Covid, but the need was there long before. Britain must become a fairer country with equal opportunities. This is a much higher ambition than simply berating companies for not paying lower paid employees more.
For all his engaging rhetoric on stage in Manchester, the Prime Minister must now combine actions, such as a comprehensive plan to upgrade through education, a reform of the apprenticeship tax or a greater devolution to mayors and advice. There was little sign of this in Johnson's speech: we have to wait another day for more details, possibly in the upgrade white paper, due later in the fall. Hopefully we won't be disappointed then.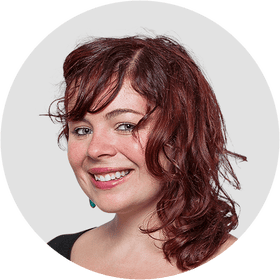 It was Boris Johnson's speech par excellence: confusing, freewheeling, chock full of exaggerated metaphors and capricious jokes. The audience was clearly delighted, though a close-up of Rishi Sunak's face suggested that former Conservative Party bankers felt sheepish about being run by someone so fundamentally insecure.
In Johnson's mind, he sees himself building a new Thatcherite Jerusalem here in Britain, where wages will skyrocket once we get rid of Johnny Foreigner, where the market is facilitating a fascinating transition to green energy and where the poor will be turned into the rich. people are seeing their taxes go down. Life is getting better, that was the message, and it is because of me and my government.
These are all lies, of course. But is it important? Millions of incumbent voters who nominated Johnson wanted fewer immigrants to the UK because they believed their wages would go up. Maybe this speech will be music to their ears. And Johnson's rhetoric of the imbalance between north and south echoes anti-London sentiments expressed in pubs and cafes across the country. Even I laughed at some of his Keir Starmer jokes.
But at the end of the day, this speech is just a tarp the PM is using to cover up fuel shortages, soaring cost of living, and a brutal and cruel welfare system that will be relatively unaffected by recent ones. political announcements. Johnson's chimerical reflections cannot make these issues any less real to the people of this country, and the gulf between his rhetoric and their experiences can lead to more distrust, more cynicism, and less belief in the possibility of change. progressive – which paradoxically creates the anti-political sentiment that prompts people to vote for charlatans who rule in color.
There are a lot of problems in this country, but as long as the opposition party has nothing convincing to say about it, the main beneficiary of the mess we find ourselves in may well be Boris Johnson.
Simon Jenkins: To look for meaning in a Johnson speech is to miss the point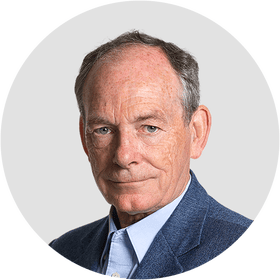 Boris Johnson doesn't make good or bad speeches, he makes good or bad Johnson speeches. It was vintage. Funny, optimistic, boastful, clever phrase, totally empty. Barely a wanted line for a laugh or a round of applause. The only reservation that was left at the end was, now that we had the warm-up exercise, when will the speech be?
Johnson's essential cover was that the short-term chaos of Brexit had been resolved by the chaos of Covid. It had of course been a triumph, a 'world beat' for the UK NHS and its vaccine scientists, a global success for him. Now that triumph should be turned into an opportunity to use Brexit to replace something called "the same old broken model" – the one produced by Johnson's Tory predecessors.
In its place would come what is called a "high-wage, high-skilled, high-productivity" economy – words he hoped could calm the lines for gasoline, pig slaughter and forecasting. inflation he deigned not to mention. Was this the same politician who ardently supported immigration when he was mayor of London? Yes, of course, but his position is the one that suits him during the day.
Johnson is not in politics. He makes promises. Each of its paragraphs is undersigned by Fame – the wonderful NHS, world famous universities, getting 'social care' (again). He wants the country to be "leveled", but who knows how? He wants climate change protesters to be "isolated in jail".
Johnson's use of humor and casual scholarship is remarkable, and clearly in his own pen. He referred to "Jon Bon Govey", Grey's Elegie, Pareto Economy and "Hereward the Woke". Johnson is in favor of Emma Raducanu and against the "wet rooms" of drug decriminalizers. He likes Chinese and Afghan immigrants, but not heavy truck drivers or European chefs. Johnson's likes and dislikes are taken from the Daily Mail headlines. It is the man who changed the vowels "jabs, jabs, jabs in jobs, jobs, jobs".
But to look for meaning in a speech by Johnson is to miss the point. He speaks directly to the ears of his listeners. Then he immediately left the room, without the ritual of timed applause. Despite some appearances, it was a very neat performance.
James Johnson: He might be an artist, but Johnson juggles to win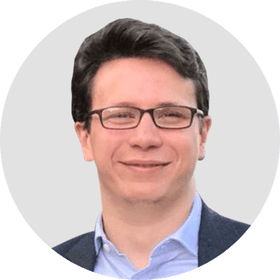 It was Boris Johnson as an artist, with a conversational style, lots of jokes, and even the phrase "rebuilding the beaver". But if there is one role the Prime Minister has played today, it is that of juggler.
Stay and leave, north and south, the traditional toryism and a great state approach, the conference hall and the public. Everyone was covered and, if Johnson does what he wants, everyone will be happy.
Johnson knows he must maintain this coalition, successfully juggling various disparate camps, if he is to win big again after the 2019 landslide, and today we saw his attempt to do so. He appealed to the 'responsible Conservative government', pointed to the Covid debt 'hole' and invoked Margaret Thatcher, all while adopting the most interventionist line of business heard in a Tory boardroom in decades, by talking about NHS spending and confronting businesses over wages. He said both north and south would feel the benefits of leveling.
He spoke of no return to uncontrolled immigration while maintaining the standard of living. With hints of an increase in the minimum wage, the Prime Minister may attempt to balance today's blow to universal credit with a rise in wages.
There are dangers in such an act. By trying to sell everything, the Prime Minister risks not really getting anything through. There is a risk of over-engagement and lack of development of the policies needed to make all of this happen. If rising prices do more harm than immigration control, Johnson may have been fundamentally wrong in his calculations. And such creeping optimism may offend voters in the months to come: The Prime Minister's joking tone could be Keir Starmer's biggest overture when the cost of living really bites.
But as it is, all the pins remain in the air. We can all say what the Conservative conference was about; little can say the same for work. The Tories are united, Labor in disarray. Johnson has drawn popular lines on crime, immigration, and the economy. He spoke directly to those vital swing voters who are angry with the way politics has been done for years. He might be an entertainer, but he's juggling to win – and the big winner over the past two weeks has been Johnson's Tory Party.
Nesrine Malik: There was not a single exciting moment or a poignant turn of phrase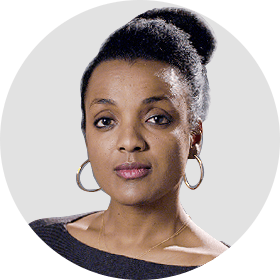 As with every Boris Johnson speech, it had no value in terms of content, but was meant to be a vehicle for what is repeatedly said to be Johnson's strengths. Although also, these strengths are difficult to identify.
A supposedly good speaker rushed in and stumbled upon painful metaphors that didn't work, jokes that didn't land and no transition between ideas or sections. A supposed man of letters didn't produce a single moment of excitement or a poignant turn of phrase. There was no clear line through it all – no theme, just vibrations. It was the expression of everything Johnson's strengths boiled down to: a kind of chaotic cheerleading energy that from afar looks like a vision.
The only clearly identifiable points were vague nods to conservative classics that appeal to people – fighting illegal immigration, defending our culture and our history against the left – punctuated with confusing elaborations on what it means to 'build back better'. and "level up". The little thread that held it all together was the successful rollout of the vaccine, which now appears to be serving as a substitute for, well, whatever the government has really achieved, or failed to screw up, since the Conservatives came back to the table. power 11 years ago. since.
Dorothy Parker said Los Angeles was "72 suburbs looking for a city": Johnson's address was a few incoherent and disconnected political positions looking for a speech. But then it's Johnson and this Tory regime everywhere – a few disconnected incoherent politicians looking for government.