Caddick submits plans for nearly 2,000 homes in Leeds | New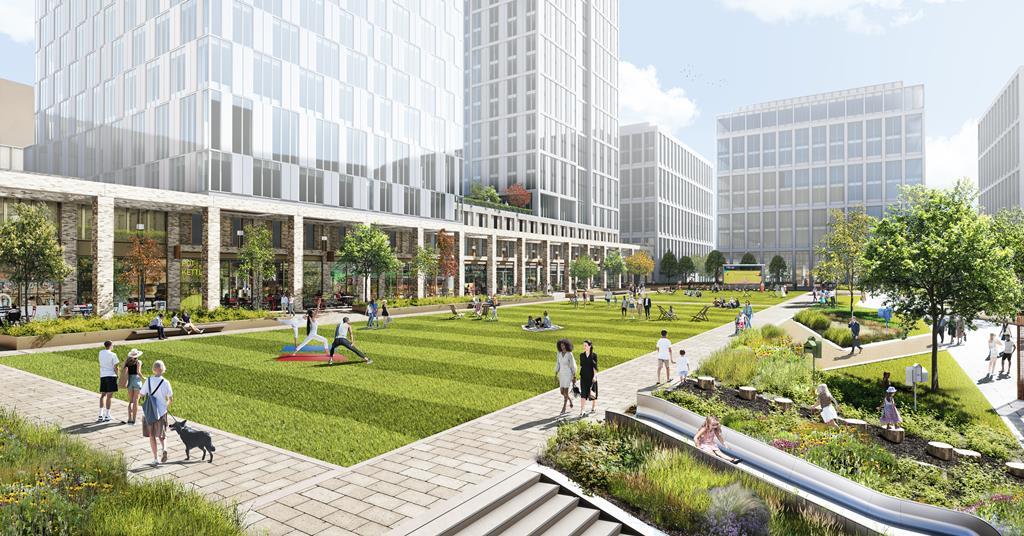 Yorkshire-based developer Caddick has submitted plans for nearly 2,000 homes which are part of a 'historic' development on brownfield site south of Leeds city centre.
The homes are part of the 'City One Leeds' scheme, which will also include 650,000 square feet of office, retail, leisure and community uses, and a new linear park along Sweet Street. The exact number of homes is 1,925, which is around 25% of Leeds City Council's target for new supply in the city centre.
The master plan for the project, which will be built on land currently used as a car park, was designed by SimpsonHaugh Architects. It is part of the emerging South Bank area in the city and will be on a site just off Meadow Road.
See also>> Final phase of Salford's £1billion regeneration project gets green light
It will offer a mix of studios, 1, 2 and 3 bedroom apartments subject to planning approval and will include approximately 10 'flagship' buildings, new amenities and extensive green open spaces. Landscaping will represent approximately 50% of the entire site.
Myles Hartley, Managing Director of Caddick, said: "Our proposals for this site are incredibly exciting as we seek to create a new community, significantly increasing the supply of housing in the expanding town centre.
"The development is designed to meet the highest environmental standards and our architects have worked to ensure green, sustainable and open space plays a vital role in the overall plan for the area."
Caddick will later submit a more detailed request for "reserved matters" to agree the details if his general plans are approved.