CC 0919 Conroe Midday Lions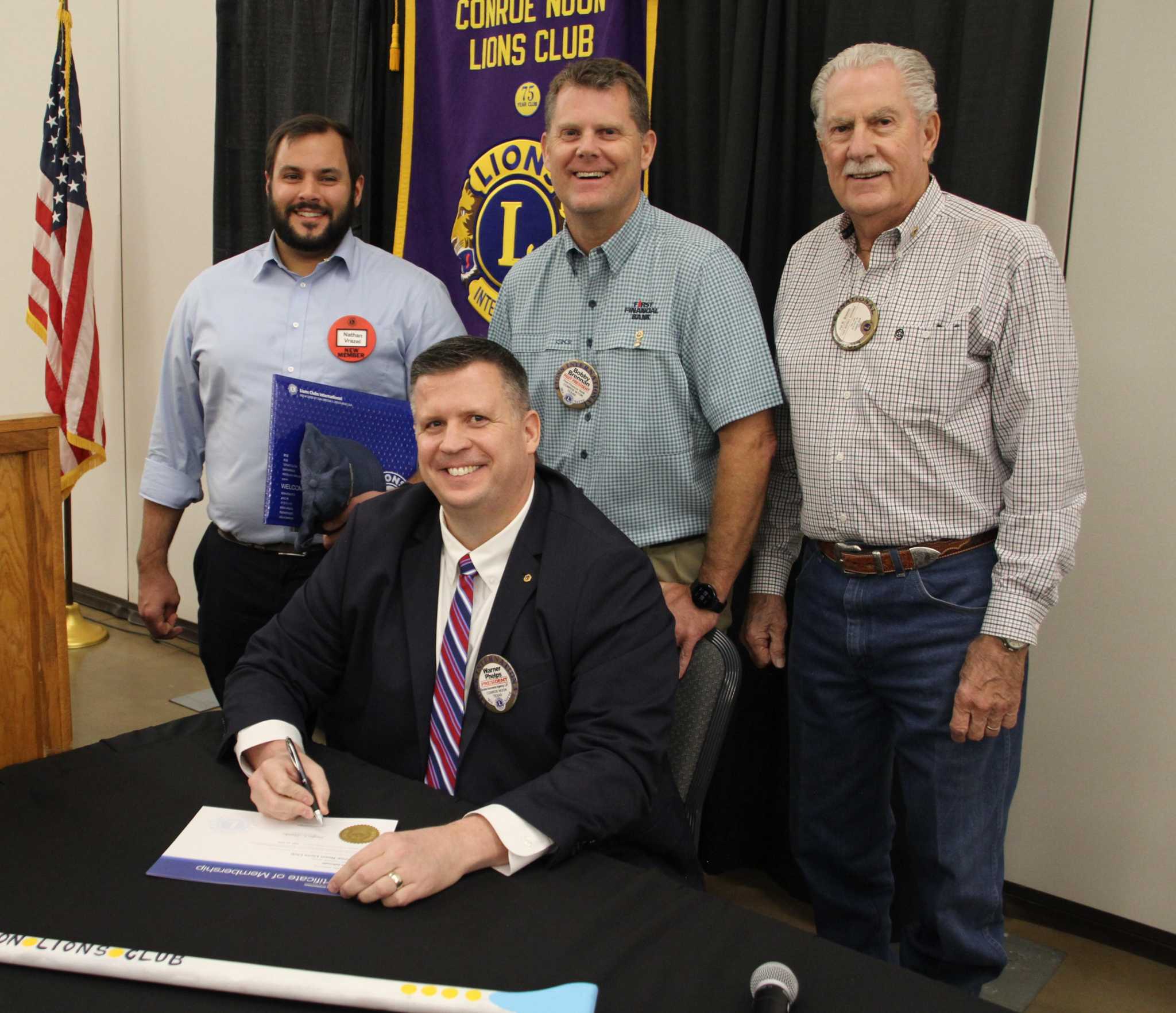 Greetings from the Conroe Noon Lions Club, the "largest Lions club in the world". Last Wednesday another great lunch meeting was held with a great group of people. Our meeting began with our usual songs, promises, invocations and introduction of guests. Community Partner of the Week was AAAA Discount Bail Bonds and Steve Sondag, who also attended our meeting this week. Thank you for your support of the Conroe Noon Lions Club and our community efforts.
A big thank you to all of the community partners who partnered with the Conroe Noon Lions Club in this year's 'Making A Difference Starts Today' fundraising campaign. Your participation in this annual event enabled the NPB to exceed its annual goal. Congratulations to Lion Vice-President Jason Miller and his committee for their outstanding work in achieving record attendance. These funds will allow us to continue to give back massively to our community. This includes scholarships, sending physically challenged children to Texas Lions Camp in Kerrville, TX, community vision screenings and making eyeglasses for local children as well as many other community charities.