COVID-19: UK records 58 more coronavirus-related deaths – as infections rise 15% in one week | UK News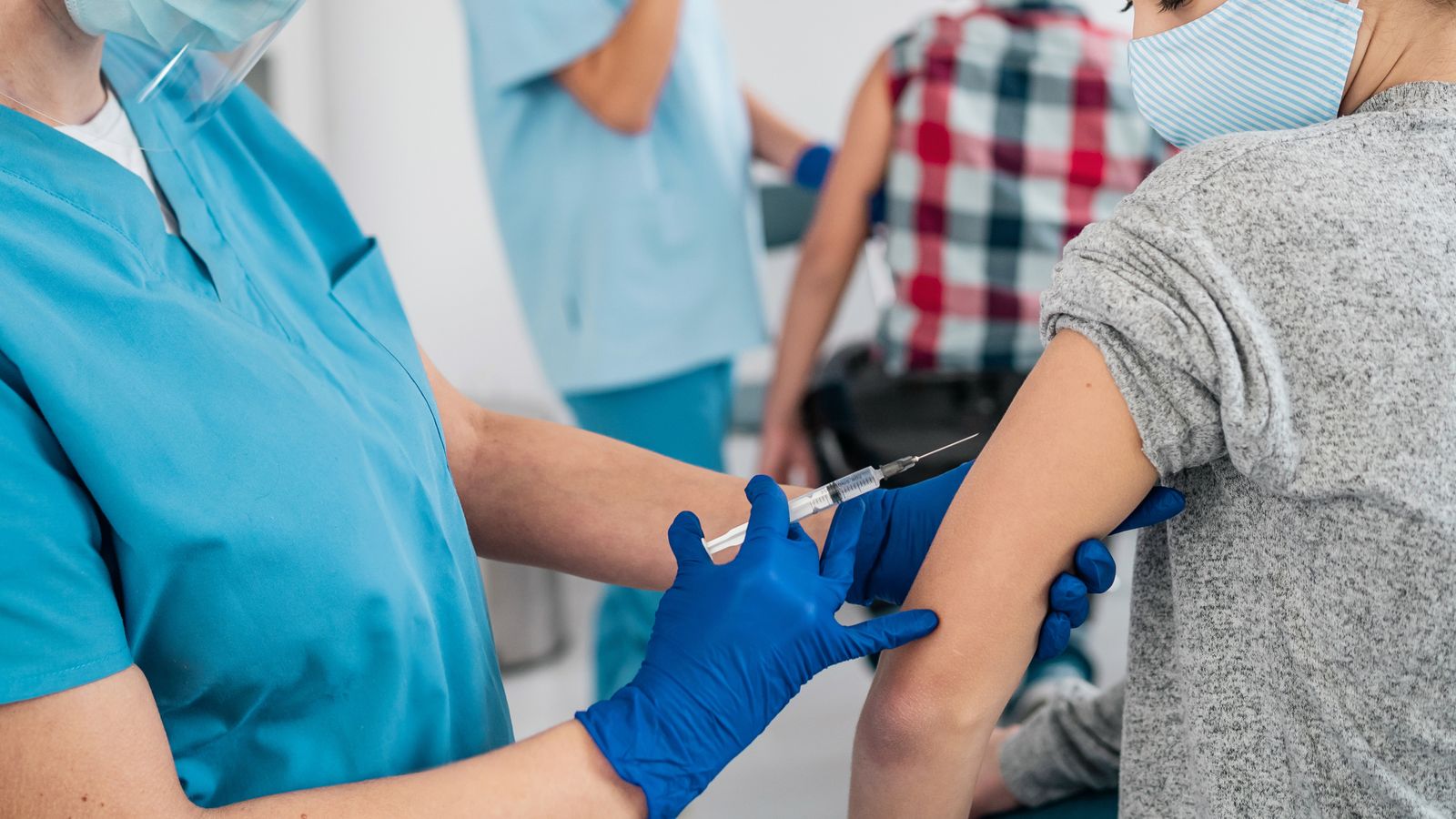 [ad_1]
The UK has recorded another 32,417 COVID-19 cases and 58 deaths within 28 days of testing positive, according to the latest government figures.
There have been 239,342 cases in the past seven days – an increase of nearly 31,974, equivalent to 15.4% – data released on the government's coronavirus website showed.
A total of 965 deaths were recorded in the past week, 38 fewer than last week, which equates to a 3.8% reduction.
Half of the children already had COVID – Whitty

On Saturday 122 deaths were recorded as more than 31,348 people tested positive across the UK.
Meanwhile, another 22,540 people received their first dose of the vaccine, bringing the total number of people who received a vaccine to 48,722,414.
Another 46,517 people received their second dose, bringing the total number of fully immunized people in the country to 44,739,473.
It comes as the leading experts have said COVID-19 would look like a disease as mild as a common cold by the spring of next year.
Professor Dame Sarah Gilbert – one of the British scientists behind the Oxford / AstraZeneca vaccine – and Sir John Bell both believe the UK 'has come from the worst' of the virus.
And COVID hospital admissions are expected to decrease across the UK in the coming weeks – with the exception of Scotland, where they are expected to rise to over 200 per day, according to the latest government models.
Data released by the Scientific Pandemic Influenza Group on Modeling (SPI-MO) examines what could happen in all countries and regions of the UK through early October.
Using the midpoint of the projections as a comparison, the figures show hospitalizations are expected to decline in England and all parts of England, as well as Wales and Northern Ireland by October 3.
However, in Scotland admissions could continue to increase to over 200 per day.
[ad_2]
Source link