Jack is on a roll for Steptember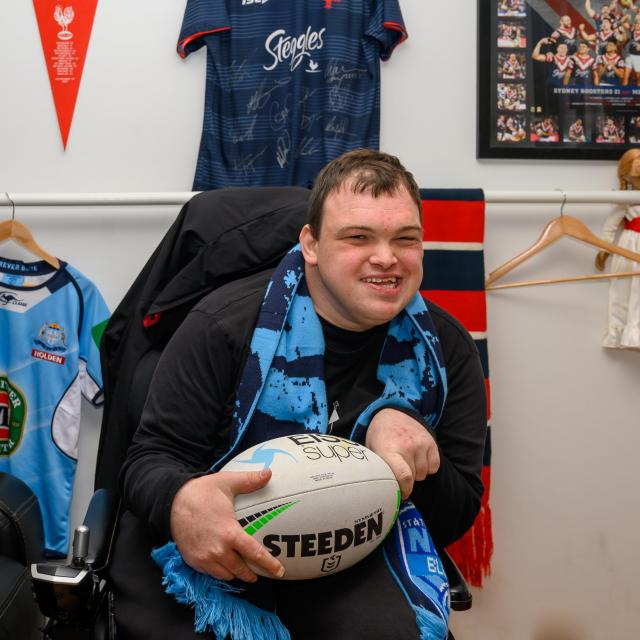 Matt Hewson
When Jack Tori decided to take part in the Steptember Challenge to raise money and awareness for living with cerebral palsy, he decided to do it big.
Jack, a 26-year-old man in a wheelchair with cerebral palsy, sought help from Liberty Disability Services to bring his big idea to life – the Geelong Eastern Beach Walk and Roll event at Rippleside Park on September 30.
Steptember is a global event taking place virtually during the month of September that involves participants taking 10,000 steps a day, or an equivalent amount of movement, to raise funds to support life-changing cerebral palsy research. .
Jack and his 'Liberty Legends' team hope their participation in the Steptember Challenge 2022 will inspire inclusivity across Geelong and help the local community connect around cerebral palsy.
Jack, a huge NRL fan and pétanque player, said walking was not the only way to take part in Steptember.
"It's 10,000 steps a day to raise awareness for people with cerebral palsy, but it can be any type of movement; it could be dancing, bowling or even pétanque," ​​Jack explained.
"The community comes together, you go out with your family and friends. It is therefore about physical health, but also about social and mental health.
Jack said the Walk and Roll event was a chance for everyone in the community to join in and get involved in a meaningful cause.
"It will be a great fundraising event where we will walk as a large group," Jack said.
"We're going from Eastern Beach to Rippleside, where we're going to have a big barbecue. We hope that many people will be able to accompany us.
To participate in the Jack and Liberty Disability Services Walk and Roll, contact Liberty Disability Services' Lauren at 5575 8627 or see the Liberty Disability Services Facebook page for more details.