Jon Norfleet Claybourn Sr. | Obituary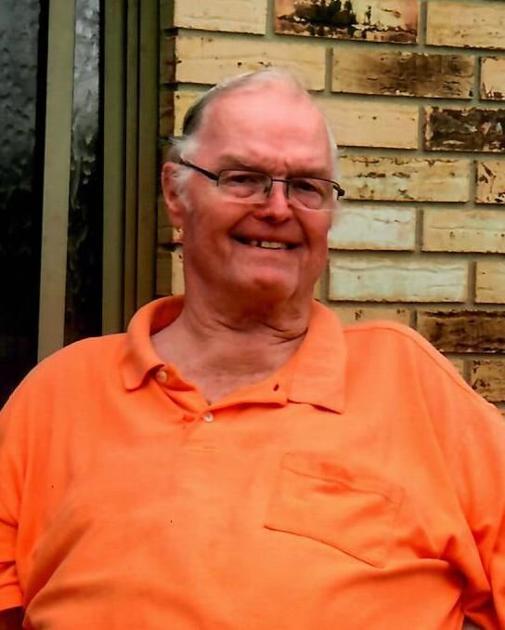 Jon Norfleet Claybourn Sr.
June 5, 1941 – May 27, 2021
Jon Norfleet Claybourn Sr. of Bay City, Texas died on May 27, 2021. He was born on June 5, 1941 in El Campo, Texas, to Guy Raymond, Sr., and Blanche Louise (Kirkwold) Claybourn.
Jon was much loved as a husband, father, grandfather and great-grandfather who was loved by his family through his selflessness and dedication. He also had many good friends who relished his sense of humor and his camaraderie.
He grew up in Palacios, Texas, enjoying the outdoors. He lived on the shore of the bay, observing wildlife, fishing, and taking frequent camping trips with childhood friends. He also liked hanging out at the drugstore soda fountain. During the summer vacation, he frequented the air-conditioned movie theater where he escaped the summer heat and had popcorn and a candy bar while watching a double feature film, newsreels and several cartoons, all for one. penny and still had a penny.
While in high school, Jon participated in sports, qualified for the regional track and field championships as a senior, and played on the soccer and basketball team. He excelled academically, placing in the top five in his class. He was class vice president and graduated from Palacios High School in 1959. He joined a band called The Jokers, where he started playing guitar, but at the behest of band leader Kenneth Mixon, a agreed to change instruments and became the bassist. The group proved to be very popular, playing current hits in many dance halls in the area. After Jon left the band to raise his family, they continued to make themselves known, playing at bigger clubs including The Dome Shadows, near the Astrodome. None other than Glen Campbell sat down with them for a few songs on this gig. Jon left the group after his marriage to his first wife, Winona Jo (Dodie) Mangum, to support his growing family. For a short time he was a postman while living on Duson Street in Palacios with his wife and eldest son. The family grew in 1962 with the addition of his son, Lane and after moving to Bay City he worked in the construction business for his wife's stepfather, Lindy Lane, who supervised de many construction projects in the area and was well known for building the Teepee Motel just to the north. from Wharton.
In 1964, he was hired as an operator at Celanese Chemical Company near Bay City, and he welcomed his third son, Michael into the family the same day, calling him his lucky charm. Over the years, he decided to move to a job that would allow him to work days in a row and became an analyzer technician. He didn't qualify, so he took a correspondence course from the Cleveland Institute of Electronics in order to be free in the evenings to support his sons while they played sports. Jon worked at Celanese for 34 years, until his retirement in 1998.
He had many interests in life, becoming a very good cook, especially barbecue. He learned to be a mechanic, to repair his own vehicles and passed this knowledge on to his sons. He was an avid fisherman. and also enjoyed hunting, making several trips with lifelong friends, Lacey Lowry, Jack Traylor and Charles White. He enjoyed playing sports with his three sons, and also watching professional sports on television and in person, making many trips to see the professional teams in Houston and even to Dallas to watch his beloved Cowboys. He very much enjoyed going to the beach, camping with his family, listening to his music, showing off his dancing skills at local dance halls and enjoying the company of many friends and his growing family, spending time with them frequently, but especially on Thanksgiving and Christmas. Jon continued to play bass at home until late in life and even formed a trio with some new friends from Palacios.
Jon met the love of his life, Sandra Kaye, in 1990 and they married in 1991, adding two more family members, step-sons Christopher and Leslie. They spent 30 wonderful years together, enjoying many adventures, fishing on his boat, attending local dances, going to parties, making trips to Houston for sporting events and concerts, Las Vegas getaways and even a Alaska cruise.
Jon was predeceased by his parents, Guy Raymond Sr. and Blanche Louise Claybourn; as well as siblings. Guy Raymond Jr., Marion, Marshall, Jimmy, Lura Nell; daughter-in-law, Beverly Claybourn; and nephew, Keith Dyson.
He is survived by his wife, Sandra Kaye Claybourn; sons, Jon N. Claybourn Jr., Guy Lane Claybourn (Christine), Michael Lacey Claybourn (Diana); and step-sons, Christopher Johnston (Veta) and Leslie Johnston. He is also survived by his sister, Joann Dyson (Talmadge); grandchildren, Noble Blythe, Justin Blythe, Stephanie Ramirez, Becca Claybourn, Guy Claybourn, Christi Batchelor, Jo Marie Salter, Michael Claybourn Jr., Jennifer Calderon, Clarisa Claybourn, Lauren Johnston, Grant Johnston and Kayla Ballard. He was also blessed by 25 great-grandchildren and 25 nieces and nephews.
The family would like to especially thank "caregiver and angel" Sandy Ford.
Instead of flowers, consider donating to the Alzheimer's Association.
Visitations will begin at 2 p.m. on Saturday, June 5, 2021 at Palacios Funeral Home in Palacios, Texas. The funeral will follow at 3 p.m. Honorary bearers are Lacey Lowry, Betty Cooke, Dick Eaton, Marvin Hurta and Bruce Hart.
Online condolences can be shared with family by visiting www.taylorbros.net.
Arrangements are with Palacios Funeral Home, Palacios, Texas; 361-972-2012.