Romano gives West Ham hope if they still want Sarr after Leeds update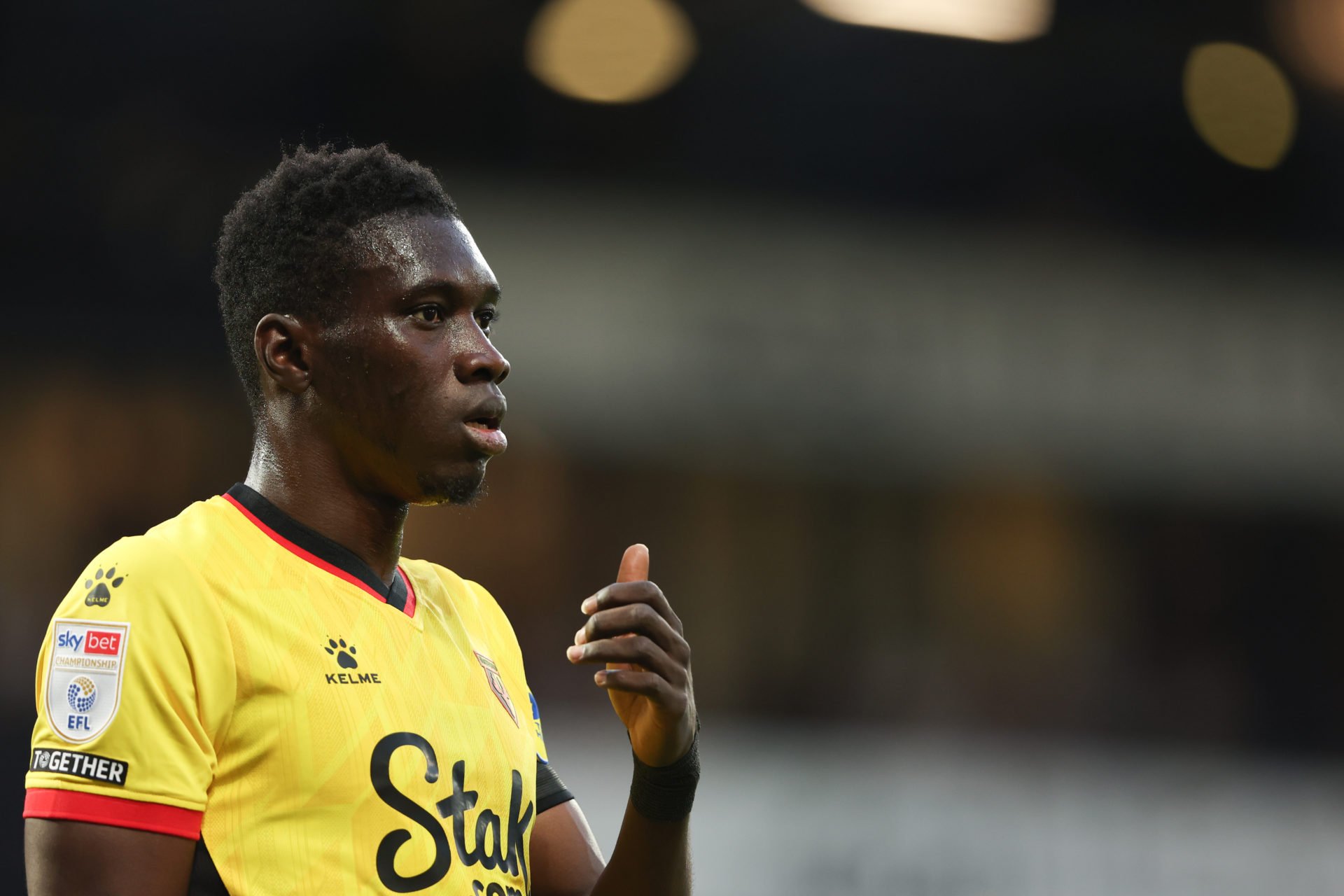 Transfer journalist Fabrizio Romano gives West Ham hope if they still want David Moyes to target Ismaila Sarr after an update from Leeds.
Leeds United were said to have come close to beating West Ham against Moyes' longtime target Sarr last week, as reported by the likes of foot market and Receive French football news.
West Ham have been heavily linked with Watford striker Sarr and former Hornets team-mate Emmanuel Dennis this summer as Moyes looks to continue his big rebuild.
Moyes would have missed a shot for Dennis after his notoriously thorough background checks. The Nigerian has now signed for Nottingham Forest.
The Scot wants a forward capable of playing on the front line after ending his search for an 18-month-old striker with the £35million signing of Gianluca Scamacca.
West Ham and Leeds have shared a few column inches over the past six or seven months and during the summer transfer window.
Moyes admitted he tried – and failed – to sign both Kalvin Phillips and Raphinha from the Elland Road side.
Leeds have seriously angered West Ham by signing promising young striker Sonny Perkins.
The Hammers were livid about the move and will now have to wait for the amount of compensation owed to them by Leeds to be decided by a court.
West Ham have also recently been linked with interest from Leeds star Jack Harrison (90 minutes).
Reports abound that West Ham were considering making a bid for Watford's Sarr – who has already scored a Championship contender of the season goal (GiveMeSport).
Jesse Marsch looked set to beat West Ham against the Senegalese star following reports last week.
But Fabrizio Romano has given West Ham hope if they still want Moyes to target Sarr after an update from Leeds.
Because this morning, the Italian transfer reporter claims reports that Leeds were close to signing Sarr were false.
And that leaves the door open for the Hammers, who clearly need reinforcements as their terrible pre-season spills into the campaign proper with back-to-back defeats.
"Leeds have not submitted any offers for Ismaila Sarr and Juan Mata as things stand – as they have been tracking Willy Gnonto as potential future talent for a long time," Romano said on Twitter.
"Leeds will only make new signings if they find the best opportunities."
Whether Moyes still wants Sarr remains to be seen.
But West Ham could certainly do much worse.
Although our man in the know at Watford warned West Ham against signing Dennis or Sarr earlier this summer.
MORE WEST HAM NEWS
'We played pretty well' Moyes gives a thoughtful reaction to Forest's defeat.
Declan Rice pictured making a gesture to West Ham fans after the Forest defeat.
The Moyes favorite opens up on his reasons for wanting to leave West Ham.
David Sullivan responds in two words to the split report on transfers.