Show your support for the Leeds together call for Ukraine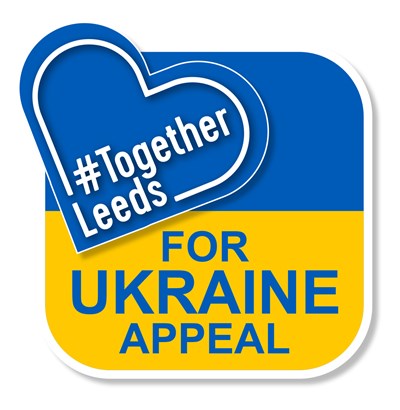 Post views: 87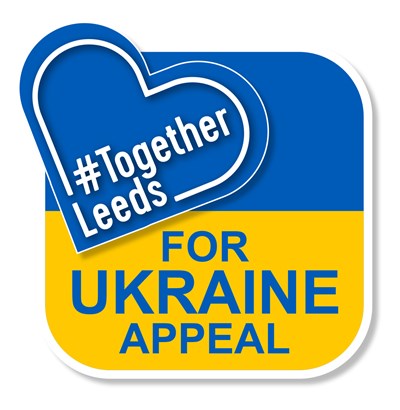 A major call in Leeds is to raise vital funds to support those affected by the Russian invasion of Ukraine.
Donations to Leeds Together For Ukraine will provide housing support and other forms of assistance to Ukrainian refugees as they build a new life in Leeds.
It will also help to develop local support systems to ensure Leeds remains a welcoming and caring city for all long-term migrants.
Announced by Leeds City Council in partnership with a range of refugee charities and other third sector organisations, the council kicked off the fundraiser with a £50,000 donation.
Other generous local donations have already come from organizations such as the Leeds Building Society, who donated £10,000 to the appeal.
They said, "As a mutual organization, we were founded on the principle of people helping people. As the humanitarian consequences of the invasion of Ukraine unfold, we want to do what we can to help the innocent individuals and families affected. Our hearts go out to the Ukrainian people and to all those affected by this war. »
The appeal is administered by the Leeds Community Foundation and more information on how you can donate and show your support can be found at: www.justgiving.com/campaign/LeedsTogetherForUkraine.
Leeds is proud to have helped those in need, including refugees from Syria, Afghanistan and many other parts of the world in recent years.
The launch of the appeal was agreed following a meeting between Leeds City Council, Migration Yorkshire and the Leeds branch of the Association of Ukrainians in Britain.
For more details on the work being done by a range of organizations to help those affected by the crisis, visit the Migration Yorkshire website.
More than three million people have fled Ukraine since the Russian invasion and many more have been internally displaced.
ENDS