Today in Johnson City History: June 4 | Living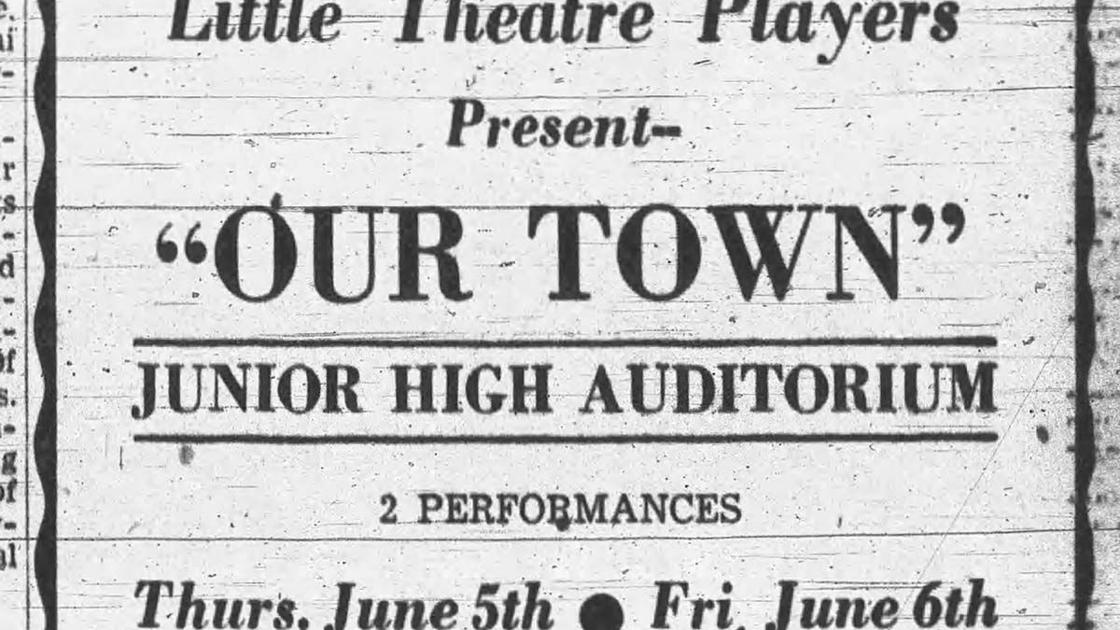 June 4, 1845: The Jonesborough Whig and Independent Journal reported: "We are authorized and urged to announce JONATHAN HARTMAN as a candidate to represent the citizens of Washington County in the representative branch of the next state legislature.
Jonesborough was spelled this way in 1845.
June 4, 1891: The comet alerted readers that the school would be in session soon. "We wish to tell the good people of Johnson City and surrounding counties that the FIRST TERM of our school, known as the Johnson City Institute, will open on August 10, 1891."
The article further stated, "We sincerely but very respectfully request the patronage of all who have children to bring up."
The article also indicated that Robert L. Couch would be the director of the Institute.
June 4, 1908: With a date from Bristol, The Comet reported: "John Brunner, who was a witness in the Hale trial in Blountville, was taken in by US Vice Marshal BU Bolton on Thursday upon his return here. He is accused of using couriers from the United States to send obscene letters to respectable women in Bristol. He was taken to Johnson City to be heard by Commissioner Vaught. "
June 4, 1918: The Johnson City Daily Staff published news from several area residents. Readers learned, "Congressman Sam Sells returned to Washington last night."
"Little Miss Reece Holloway entertained a number of her boyfriends yesterday afternoon to celebrate her fourth birthday."
Mrs. Steve Carson of Embreeville spends several weeks with his mother, Mrs. AC Painter, who is recovering from a recent illness.
Mr. HC Trolinger and his son Jim spent Sunday with Mrs. Stanyarne Little. Mrs. Little continues to be very ill at home on Southwest Avenue.
"Friends here have received news of the arrival of Corp. RE Harrison, which has landed safely over the seas (sic)."
Embreeville is located in rural Washington County, near the Nolichucky River.
June 4, 1921: A century ago today, The Charlotte News reported that Kingsport and Johnson City recently played an Appalachian League baseball game. Kingsport won the ball game with the score 4-3.
The Charlotte News was a newspaper published in Charlotte, North Carolina, and is no longer published.
No newspapers were published in Johnson City in 1921, according to our records.
June 4, 1925: The Johnson City Staff-News reported news of a big event that had recently taken place in North Carolina. With a date from Spruce Pine, North Carolina, readers learned: "Between six and seven thousand people from all parts of western North Carolina, eastern Tennessee and southwestern North Carolina. Virginia, embracing the Appalachian region, were the guests of the Tri-County Development Association at a barbecue and meeting here today, the culmination of the association's successful efforts to unite the ability and energies of the people of this section for mutual material development.
"The Tri-County Development Association was recently formed of progressive citizens of Mitchell, Avery and Yancey counties in western North Carolina for their cooperative development, and the barbecue was planned and carried out today for extend the idea to the whole section. "
"In anticipation of a large crowd, the officers' expectations were exceeded; but the arrangements were so perfect that over six thousand people were fed in an hour, with plentiful meats supplied by the association and prepared and served with the help of over one hundred ladies from the host counties.
Among those in attendance were John Wood of Johnson City and former Tennessee Governor Alf A. Taylor, also of Johnson City.
Spruce Pine is located in Mitchell County, North Carolina, and approximately 46 miles from Johnson City.
Viands refers to food.
June 4, 1930: The infrastructure was in the news in the Johnson City Chronicle. "The newly designated Federal Highway (sic) 23 places Johnson City on one of the most important north-south auto highways in the United States. It crosses the most direct route from the Great Lakes to the Gulf of Mexico and gives the short but scenic auto route from here, through the mountains to Asheville. It is now paved for most of the route, but work in progress on a link in eastern Kentucky prevents it from being used for about sixty days. It is, however, used north and south of this Kentucky link. The current work will allow the road to cover the entire distance in about eighteen months, although it can be used in any weather after about August 1 and so can be driven now, in the except for the Kentucky Short Link.
June 4, 1944: Johnson City Press-Chronicle readers read the story of a recent birthday party for a toddler. "Mary Beth Spina celebrated her second birthday at a party with her grandmother, Mrs. Fred T. White, 711 Magnolia avenue (sic) on Wednesday afternoon."
"The party took place in the summer house and in the garden."
More details included, "Refreshments consisted of ice cream, decorated cupcakes, punch and candy."
June 4, 1947: According to an advertisement in the Johnson City Press-Chronicle, the Little Theater Players will present "Our Town" at the Junior High Auditorium on June 5-6.
June 4, 1954: The Johnson City Press-Chronicle has published several tips for those planning a vacation. "If you are thinking of closing your home while on vacation this summer, here are some 'don'ts' that many people forget: remember to store candlesticks in a cool place, protect books from mildew by leaving some charcoal to absorb moisture, tuck screens in and store matches in a metal container.
June 4, 1964: The Johnson City Press-Chronicle reported the sad news of a road fatality. "Robert Otis Wood, 73, yesterday became Washington County's eighth fatal accident in 1964."
"Wood was hit by an automobile on Tuesday and died at Memorial Hospital yesterday."
More details said: "A retired supervisor at Johnson City Foundry, Wood suffered an open fracture to his right arm and facial injuries. He was struck while crossing North Roan Street in front of Dan Plank Motor Co., by a car driven by Albert Hill Jr., 300 Cliffside.
Memorial Hospital was the forerunner of Johnson City Medical Center.
June 4, 1974: Readers of the "Dear Abby" column in the Johnson City Press-Chronicle read Dear Abby's response to Anonymous: "Look at it this way. High blood pressure is the price you pay for being a racehorse instead of a cow.
Hypertension is now commonly referred to as high blood pressure.