WNY Peacemakers Seek Peace After Buffalo Tragedy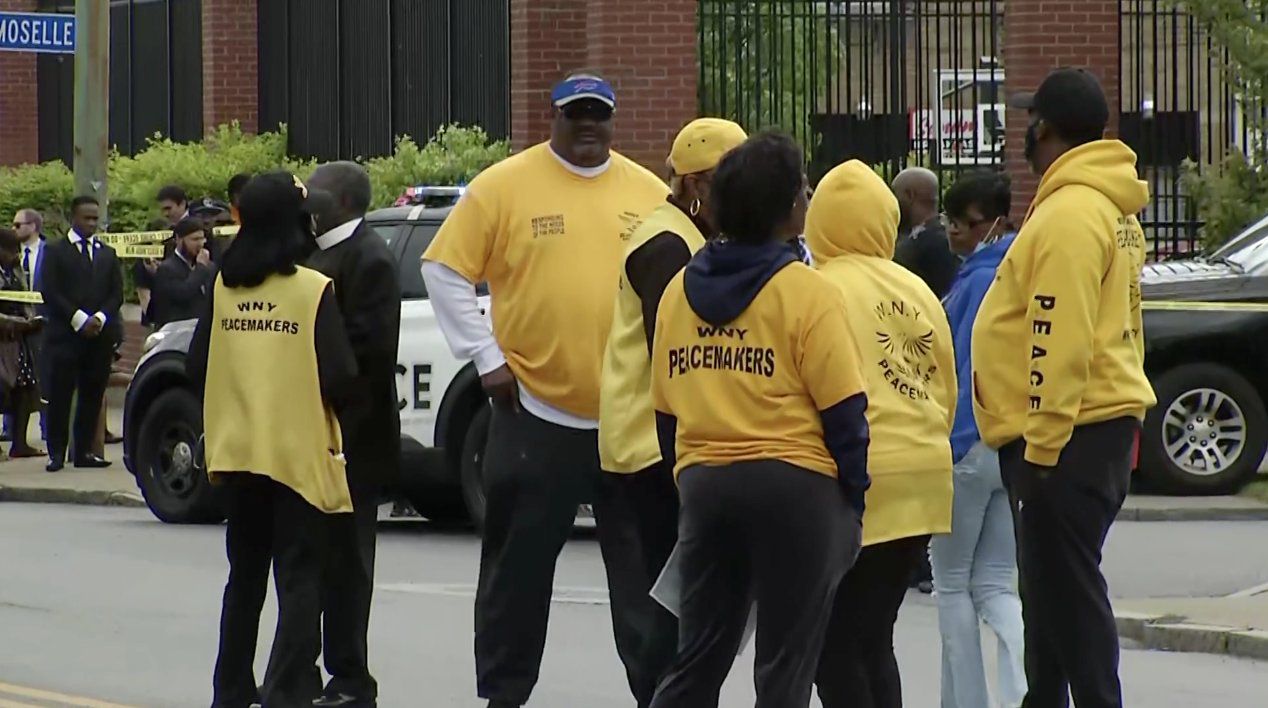 BUFFALO, NY – In the weeks following the racist massacre in Buffalo, it was a time of pain, sadness and anger for many.
As the community tries to heal, some are still making sure people can feel safe at the many memorials, wakes and, sadly, funerals.
In search of personal peace, Murray Holman travels to the shores of Lake Erie for a sense of serenity.
"You can breathe," he said. "You can shed the tear you cannot share."
As he gazes out over the water at Erie Basin Marina, he can't help but think about what the past few weeks have been like.
"When I lay in bed after taking a shower, I lay there, and, man, I just have to wake up the next morning and start all over again," he said.
Holman is a leader of the Western New York Peacemakers and leads the Stop the Violence Coalition.
Since the hateful mass shooting at Tops on Jefferson Avenue, they've been there in yellow for the community, helping people find the help they need to deal with tragedy and, literally, keep the peace.
"We try to go out there and be the buffer and try to make it work," Holman said. "Sometimes the family wants to cross that yellow stripe because a loved one has been maimed or killed."
Peacemakers volunteers have been present at vigils, the President's visit to Buffalo and, sadly, the funerals of those who lost their lives in the senseless shooting.
"We're here to comfort the family, but we want to make sure no nonsense happens," Holman said. and it's going as well as possible.
While many are grieving, the Peacekeepers are also suffering. It's their neighborhood, and it's traumatic for them as witnesses to what's going on.
"Our people are tired," Holman said. "They're worn down, but they're still holding up. They're looking for days when they can just picnic together or have a group barbecue."
And they need help themselves. Holman said he reached out to elected leaders, churches and others to ensure they had access to mental and restorative services, not just now, but in the future.
He also asks companies to consider funding a trip so the Peacemakers can decompress.
"Help us get on a bus or a plane so we can get through this with no red tape," he said. "So that we can say 'job well done'."
Holman added that following the Tops shooting, it appears other violence in the city has diminished as people show respect and deal with the situation.
While bands like his have shown their strength in the face of stress, everyone needs a break or a breakdown sometimes.
"Real men cry, but we don't get the moment like this," he said.